Survey shows that users like to enhance their photos with timely and relevant filters.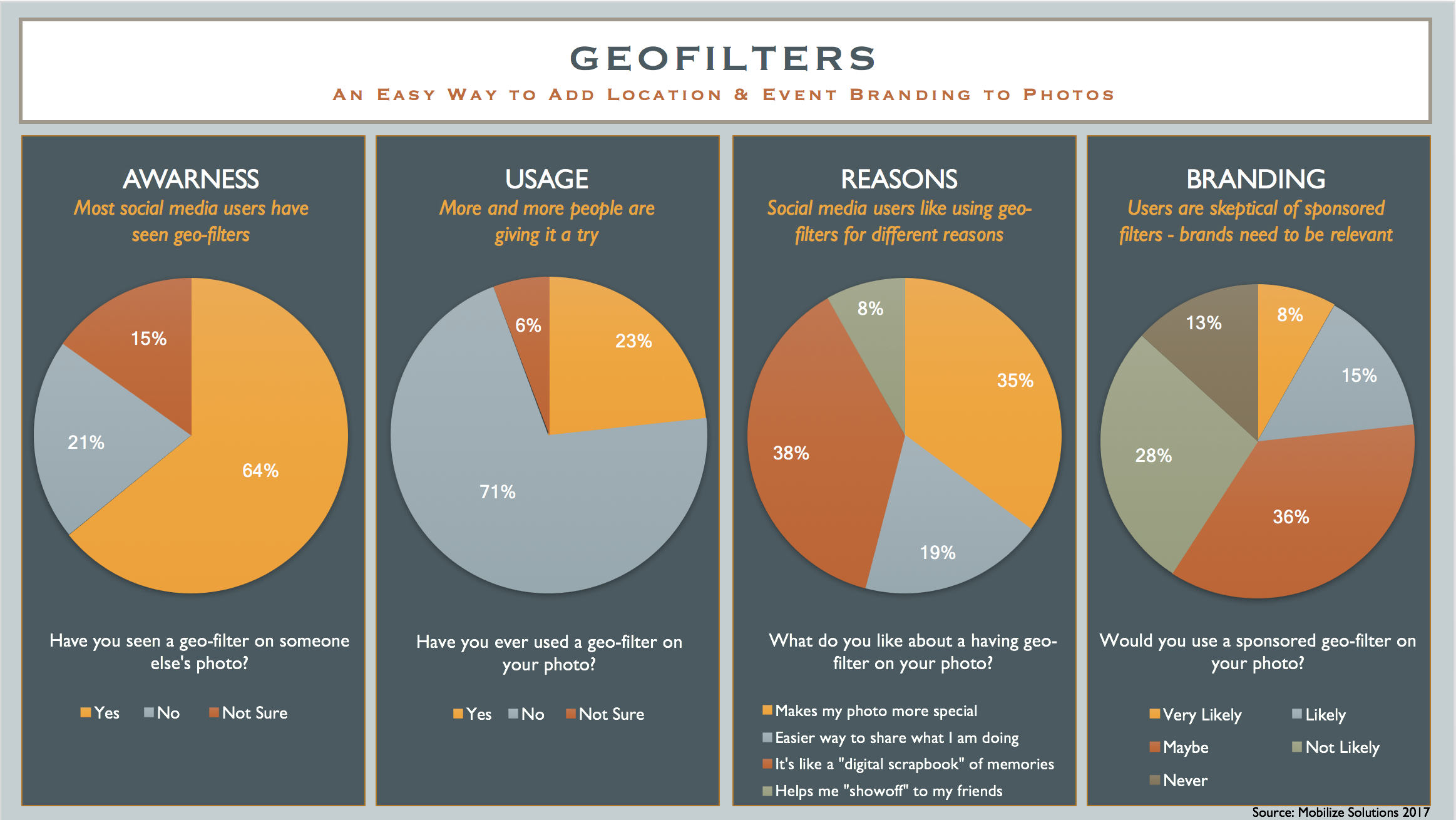 People love sharing special moments on social media, especially if it gives them an opportunity to brag a little, and if they can put an eye-catching filter on the photo they post, even better.
User Generated Advertising takes these "brag-able" moments and turns them into a new, exciting way for brands to interact with their customers. It capitalizes on two powerful forces – photo sharing and word of mouth marketing – to create effective and authentic experiences and impressions.
According to exclusive research by Mobilize Solutions, it turns out that social media users would consider using a geo-filter for a special occasion or sponsored brand.